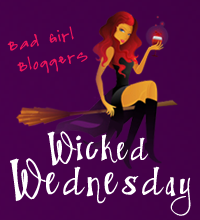 Just jen wants to know about public encounters and really don't think mine can top hers or D
Scandal
but it was fun for me. I only have two experiences because the man and I are prude like that but I am always up for an adventure if he is.
We were at Victoria Secrets and I was looking for a new bra. Thanks to having babies my boobs like to change in size ever so often. So we go in the dressing room, back when they allowed husbands in the room, and began taking off all my clothes for the man. Who cares if I was only fringe on bras. I am going to make it worth it for the man. He begins to lick and play with my pussy and then we end up stopping because the lady keeps checking on us. But at least we get to play a little.
The other time is a hump day when I decide to visit the man at work and give him a treat. I have on my trench coat, black lace bra, pencil skirt and stilettos. I kind of saw is office buddies first which was kind of funny and then when he finally showed up he was shocked. We went into his office locked the door, covered the window and then I opened my coat for him. We laughed and he didn't want to get in trouble. I told him he better fuck me now or he won't get any action from me at home. He gave a nervous giggle and let me take out his cock to suck and get lubes up. I then bent over his desk, he lifted my skirt and made me a happy wife. What is even more funny is I came for lunch the next week and some of the office guys were telling me that my husband had a lady visitor last week. My reply, as I looked at my honey and smiled, I hope she was hot.