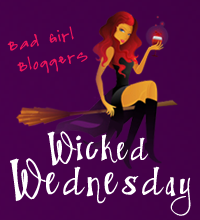 It is Wicked Wednesday and another free topic so I am choosing to talk about going commando, which is being inspired by
Hubman
.
(
picture
)
I don't know about YOU but I think going commando is wickedly sexy. It screams, 'I am ready to be fucked.' I personally have not gone commando that much unless I am visiting the man at work or we are going out to have some fun. When I go commando I tend to get dripping wet and it is not exactly fun after awhile unless someone cleans it up. ;-)
Now thinking about a guy going commando is extremely hot!! My hubby has done it a few times and I have enjoyed unzipping his pants to see a great surprise. Delicious!
I am curious on what people think about going commando. Hot or Not so Hot? Have you done it?
Let's be wicked!! Go link up